Welcome to Saint Paul American School, Beijing!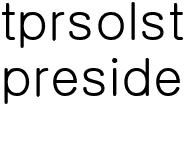 Dear Parents,
Nacel Open Door and Nacel International are celebrating its 50th anniversary this year. Currently operating in more than 36 countries, Nacel has promoted international educational programs across the globe for tens of thousands of students. The Nacel International School System has been established to manage and develop our schools so that we provide a consistent, quality education that will prepare students to successfully compete in the world economy, We will provide each student with a rigorous curriculum, high expectations and strong preparation for entering universities in the United States.
Students will not only receive a US curriculum leading to a diploma from Saint Paul American School, Beijing, but will also be provided courses in Chinese language, culture and history so they will be conversant in two cultures - China and the U.S.
Saint Paul American School is a private high school(grades 7-12)located in Beijing, China and will include local students as well as foreign students. The school is part of the Nacel International School System which includes schools in the US, Poland, Korea and soon to be established in Kenya and Japan.
The school in Beijing is located on a large, beautiful well appointed modern campus. There are large classrooms, comfortable dorms, a magnificent library, labs and plenty of open space for exercise and beautiful scenery surrounding the campus.
Our teachers are well-prepared to teach courses both in Chinese and English leading to two degrees, Chinese and American school diplomas, respectively. We will work hard through our effective teaching methods to prepare each successful student to be fluent in Chinese and English.
I look forward to meeting with you to discuss the school and the opportunities it will provide for your student. I encourage you to contact us so and see the school so that you will come to the conclusion that Joint high school in Beijing, China is a worthwhile investment in your student's future.